We see innovation everywhere, including in table tops. In 2013, a new type of material called "Fenix" was developed with the aim of meeting the needs of two interior design trends: smart materials and matte surfaces. The result is a surface that is extremely matte and does not reflect. This preserves the colour of the top and fingerprints are not visible.
Superficial scratches can even be repaired thermally. Enough reasons for Table du Sud to include this material in its range. Are you new to Fenix or are you simply looking for more information about this fantastic material to make your choice? Read more about the benefits of Fenix and the possibilities at Table du Sud here.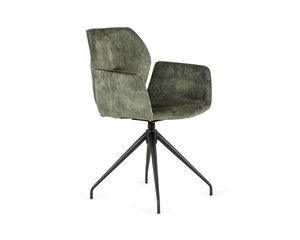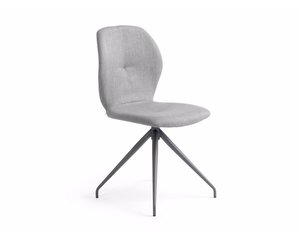 Are you looking for a soft, but strong table top that is easy to keep clean? Check! We present: Fenix ​​tables!


Nano-what?
Fenix ​​is ​​a thin sheet material with a nano-tech coating. This sheet material is made of paper (more than 60%) and thermosetting resin. The outer surface is treated with a new generation acrylic resin, which is hardened and fixed through an electron steel curing process. Pretty technical talk, but the result is a surface with an exceptionally matte and soft texture. Thanks to the electron beam curing process, the surface has acquired a kind of memory of its own. This memory can be activated by using heat to repair small scratches. Useful? Absolutely!


Various shapes, colors and sizes Fenix
Table du Sud offers various options in terms of shape and color for your Fenix ​​table top. We have rectangular, oval and round tops in our range which we can make to your chosen dimensions. All made from a solid plate of 12mm solid core.

Another advantage of Fenix ​​is ​​that it is available in different colors. At Table du Sud we have the colors nero ingo (black), blanco kos (white), verde comodoro (olive) and blue fes (navy blue) in stock as standard. Finally, you can combine the Fenix ​​tops with well-known bases that we make completely suitable for the Fenix ​​table top of your choice.
Like any other material used in an interior, Fenix ​​surfaces must be cleaned regularly. It does not require any special maintenance, just a damp cloth with warm water or a mild detergent. Almost all normal household cleaning products or disinfectants are suitable. For the most common stains, it is sufficient to clean the surface with warm water and a non-abrasive cloth.

More information can be found on our maintenance card for Fenix ​​tables.


Usage
- Use coasters under hot objects.
- Do not cut directly on the table, but use a cutting board.
- Use 'gentle' maintenance products, no aggressive cleaning agents or abrasive products.
- Heavy objects such as beer crates and shopping crates can cause irreparable scratches by sliding.


Still a scratch?
That does not matter! The included miracle sponge is your best friend for small scratches. Scrub with the miracle sponge on the spot where the scratches are. With deeper scratches, you can remove the scratches with the help of a damp tea towel and an iron. Place the (damp) cloth on the top and gently iron over it with a warm iron. The leaf should then be completely beautiful again.