In addition to oak, Table du Sud also offers walnut. This type of wood is characterized by its warm colour and classic look.
Due to the softness of walnut, this is a perfect material for making tables. The walnut of Table du Sud is American walnut and after delivery in our warehouse, just like the oak beams, it is used to put together the most beautiful dining tables.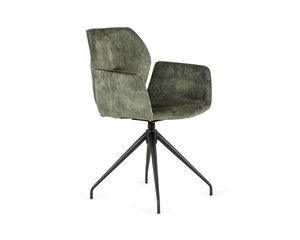 The finish of walnut tops
The walnut tables have a smooth finish as standard, for a chic look.

The warm color of the walnut wood is preserved by means of a transparent scratch-resistant lacquer. In addition, this lacquer also protects against circles and stains.

Walnut dining tables have a top thickness of 4 cm, which you can give an extra unique touch by choosing an edge finish. For example, you can create an extra modern look with a facet edge.

Walnut is in some respects a bit more sensitive than oak: to discoloration when exposed to sunlight and is in itself a bit softer, which means that scratches can occur in the top.
Each piece of wood is unique in structure, grain and colour. Cracks, small holes, unevenness and knots are natural properties of the wood. These characterize the authenticity of the wood. These are not errors, but a specific characteristic that the wood has been given in nature. These make every piece of furniture characteristic and unique.


Operation
Walnut wood has less chance of shrinking or expanding. Walnut has a higher density than oak.


Maintenance
The lacquer with which we treat the walnut wood is very maintenance-friendly. All you have to do is wipe the table with a damp cloth. Be careful with red wine, tea bags or oxidizing products. This can affect the paint and cause stains. That would of course be a shame!

Convinced of our walnut wood? Then take a look at our walnut dining tables.