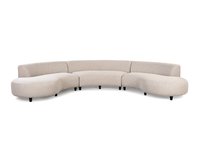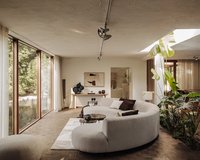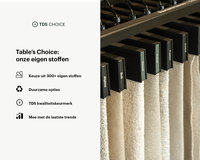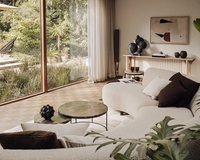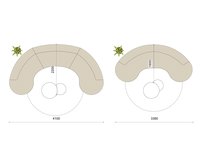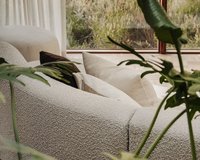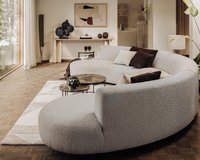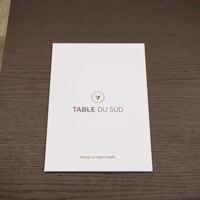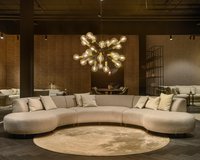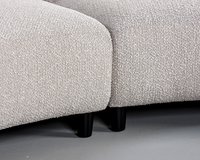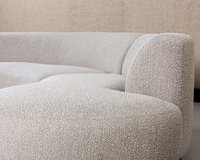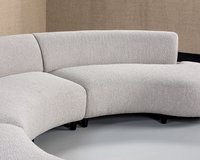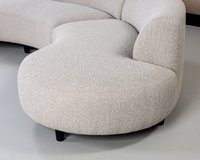 Only a down payment of € 341.00.
Pay the down payment now and the rest a few days before delivery of your order.
At your home within
6 - 10 weeks
The exact delivery time will be confirmed after ordering. Want to receive it later? Contact us.
12-month warranty
Our customers rate us a 9.2!
Sofas in all shapes and sizes
Based in the Netherlands
Free ground floor delivery and installation

Sofa Rosali
Product details
#mytabledusud
Reviews
You might like
Details
Read all the product info below.
Modern sofa Rosali, available in various colours and fabrics. 
Looking for a modern sofa that you can compose all by yourself? Look no further! The Rosali has everything you need to give your modern living room a huge boost. Good to know: this sofa can be viewed in our largest showroom in Utrecht.
Materials
As you're used to from Table du Sud, you compose your sofa all by yourself. In the case of the Bordeaux, for example, you have dozens of options when it comes to the material. That means the pictured sofa is merely the tip of the iceberg. This sofa is for sale in an incredible number of variants. Are you a fan of a wonderfully soft material such as velvet, or are you perhaps looking for a leather sofa? It's all possible. Tip: not sure which material to choose?
Different compositions
Our sofas are all available in different sizes and shapes. That means there's always something for you!
Is this sofa just not for you? Then take a look at our corner sofas, U-shaped sofas, 2-seaters and 3-seaters. You might meet your match there!
Colour
After you've found your material, it's time to focus on the colour. Here, too, you have many options to match your new Bordeaux to your taste and the rest of your interior. Even if you go for leather, there are several options available. But how do you know for sure that you've got the right colour? Of course, you won't ever be 100% sure, but you can certainly consider a number of important factors. For example, it's smart to not only focus on the sofa, but also on the rest of your living room. Make sure that the chosen colour goes well with the rest to maintain the balance within your space. We also advise you to take a close look at the lighting. Do you have a lot of sunlight? Then a relatively dark colour can suddenly appear a lot lighter.
Showrooms
You can assemble the sofa in one of our showrooms. Along with one of our experts, we take a look at all the options. Bring pictures of your current interior so that we can take a good look at the perfect match! You're more than welcome in our showrooms in Utrecht, Heeze, and Deventer. You don't need to make an appointment for a visit.
Maintenance
Good maintenance is important. This keeps your new acquisition in tip-top condition. Did you know we have special maintenance products at Table du Sud, for all specific materials? Choose the product for your sofa and enjoy your beautiful furniture for years to come!
Specifications
Brown, Blue, White, Grey, Black, Red, Green, Yellow, Pink, Orange, Purple, Beige, Gold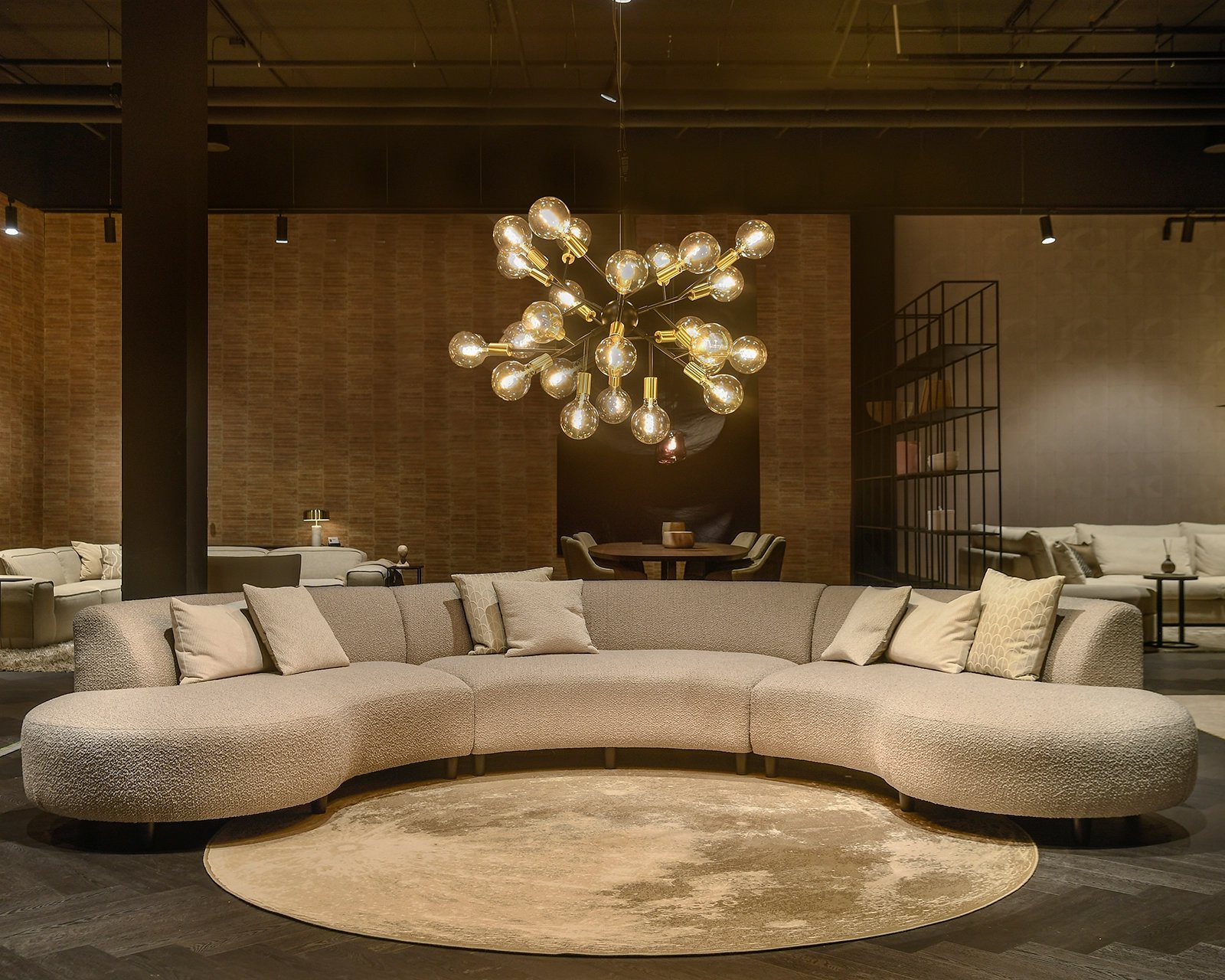 #mytabledusud
Share your furniture to get featured!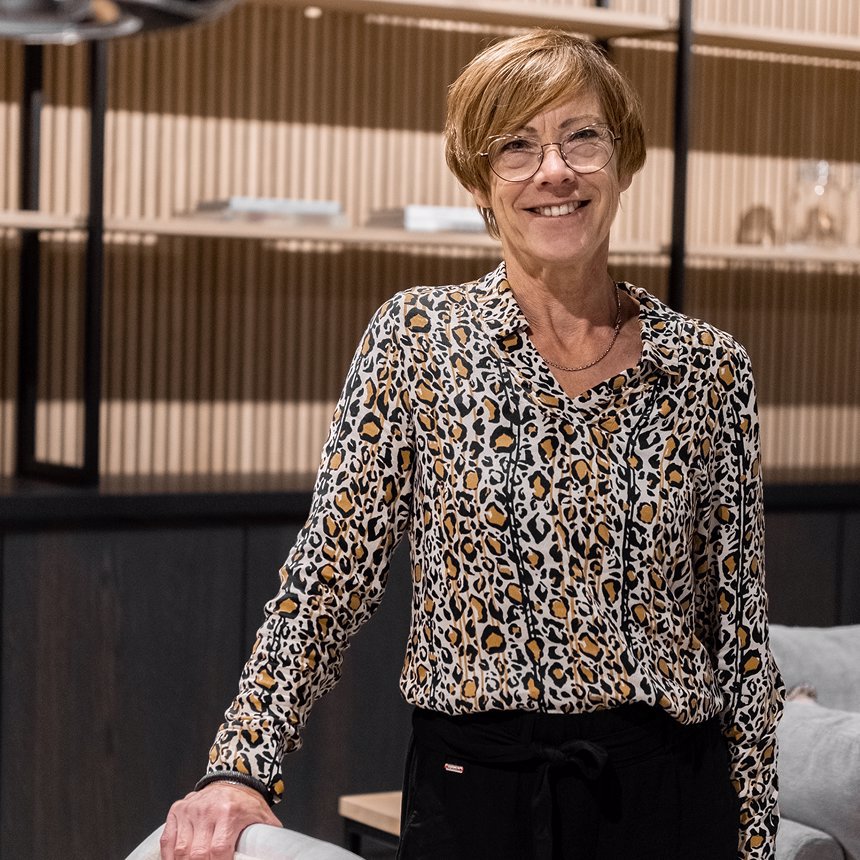 Mieke
Showroom Employee - Utrecht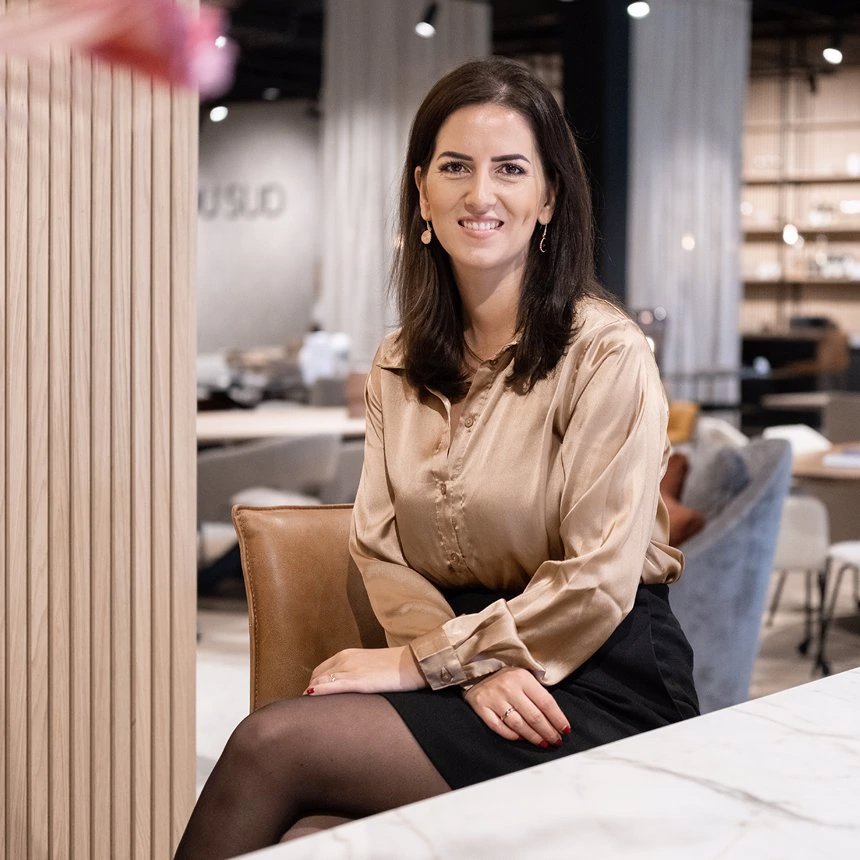 Ilse
Showroom Employee - Deventer
Beautiful color, sits comfortably and surprisingly many people fit when visiting!
"The brothers from Brabant have the ambition to become the best furniture store in the Benelux."
"In addition to impressive growth, the company is led by young enthusiastic entrepreneurs."
"They don't do serial work. Every table is unique."
"I think it's nice to see what people come up with, make it and deliver it to the customer, that the customer is really happy with it."
"Beautiful, also fast, everything digital, delivered at home (and assembled) and above all: no hassle, thank you very much."
"Service is our top priority. And our people. An enthusiastic team is very important."
"Not made abroad: the wooden tables of Table du Sud are made in Heeze, in the factory of the brothers.."
"Only after an order is one made, out of stock. Quick response manufacturing."
Zien we je snel?
Kom langs in een van onze showrooms waar dit product te bewonderen is
Showroom availability: No
You can always visit our showrooms for interior advice, fabric and color samples or to view your favorite designs. We are happy to help you. See you soon!
Showroom availability: Yes
Would you like to see this piece of furniture in real life? Discover the showroom(s) where you can take a look. You do not need to make an appointment for a visit.
Kom langs in een van onze showrooms waar dit product te bewonderen is
Visit our showrooms