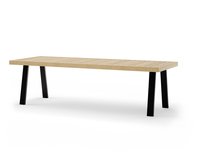 Iroko outdoor table Taps 10x6
Only a down payment of € 255.00.
Pay the down payment now and the rest a few days before delivery of your order.
At your home within
6 - 8 weeks
The exact delivery time will be confirmed after ordering. Want to receive it later? Contact us.
12-month warranty
Our customers rate us a 9.2!
Custom made for outdoors
We plant trees back!
Free first floor delivery and installation
Product details
#mytabledusud
Reviews
View in showroom
You might like
Details
Read all the product info below.
Iroko garden table Taps 10x6, available in different sizes
Are you looking for a beautiful garden table that will complete your garden and that you'll get to enjoy for years to come? Then this Taps 10x6 might be your candidate. Discover all the options and compose your own garden table!
Rectangular garden table
Rectangular garden tables just can't be ignored, it is one of the classic designs and that's not gonna change anytime soon. Of course, the Taps 10x6 is available in different sizes, so you can match it to your needs. For example, there's a larger version of 3 metres, but also a somewhat more compact version of 240 cm. The number of garden chairs you're going to want to place gives a good indication of the size you need. Do you find it difficult to determine the size? Then read our blog about the number of seats at the table. This way you can order the right size without worry. Tip: also view our other garden tables for inspiration.
Material: iroko wood
The tabletop of this Taps 10x6 is made of iroko wood. This name may not immediately ring a bell, but this West African hardwood species is extremely suitable for the manufacture of garden furniture. Iroko wood is known for its strength, durability, and stability. In short, at Table du Sud we're convinced that this is the wood type to make good garden tabletops out of. PLEASE NOTE: iroko wood will age slightly over time. This will give the wood a characteristic appearance.
Frame
The frame is as straightforward as can be: 4 slanted steel legs form the foundation of this garden table. Good to know: at Table du Sud you have two choices when it comes to colour. Choose between black and white!
Custom made in our own workshop

If we really make the tables by ourselves? We're proud that we can answer that question with a resounding yes. We manufacture the tables in our own workshop in Heeze, Brabant, which isn't far from the place where the first Table table saw the light of day. Fun fact: visit our showroom in Heeze. The workshop is literally adjacent to this showroom, which means you can see our craftsmen hard at work in the background when making your rounds.
Specifications
Scandinavian, Modern, Rustic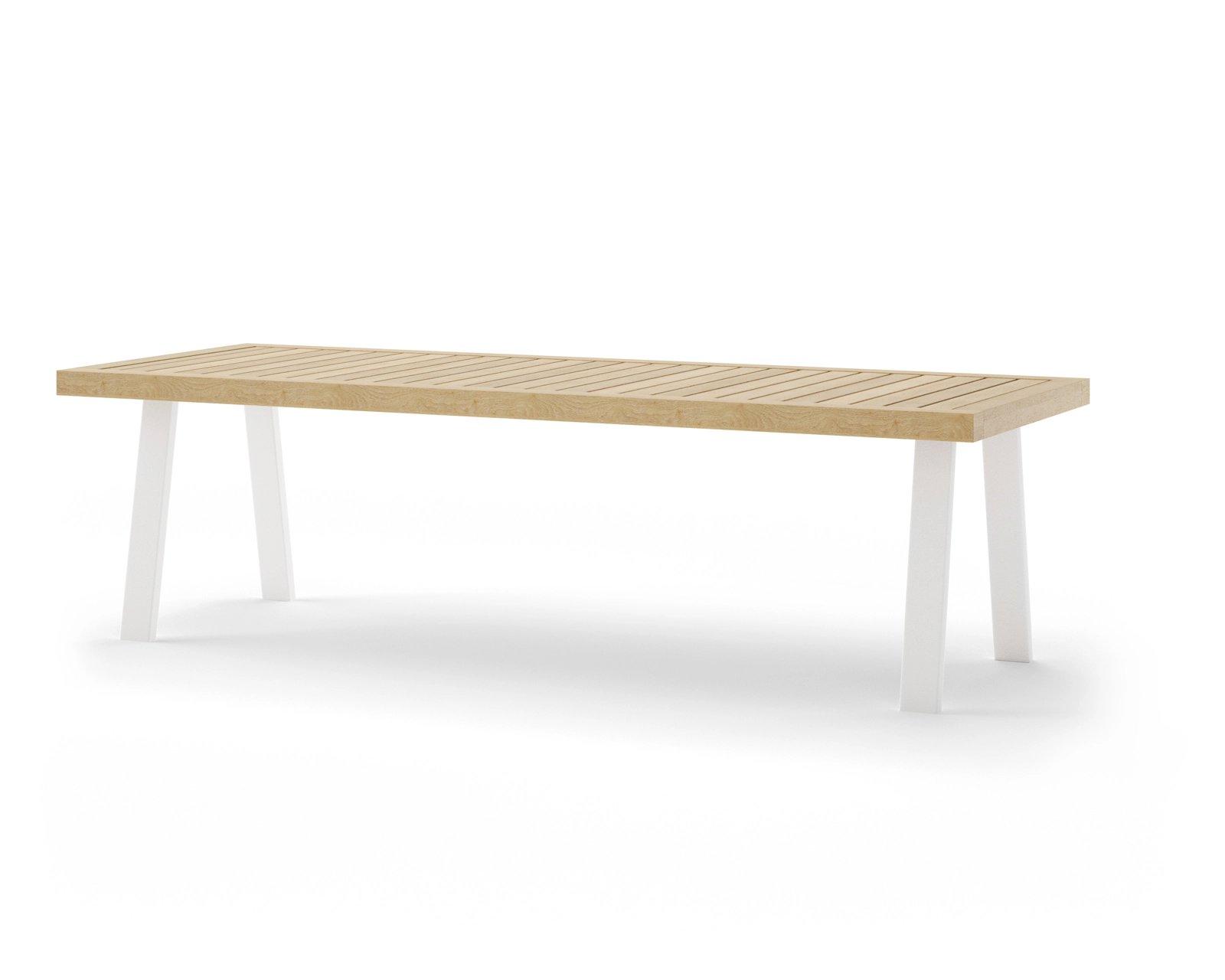 #mytabledusud
Share your furniture to get featured!
"The brothers from Brabant have the ambition to become the best furniture store in the Benelux."
"In addition to impressive growth, the company is led by young enthusiastic entrepreneurs."
"They don't do serial work. Every table is unique."
"I think it's nice to see what people come up with, make it and deliver it to the customer, that the customer is really happy with it."
"Beautiful, also fast, everything digital, delivered at home (and assembled) and above all: no hassle, thank you very much."
"Service is our top priority. And our people. An enthusiastic team is very important."
"Not made abroad: the wooden tables of Table du Sud are made in Heeze, in the factory of the brothers.."
"Only after an order is one made, out of stock. Quick response manufacturing."
Showroom availability: No
You can always visit our showrooms for interior advice, fabric and color samples or to view your favorite designs. We are happy to help you. See you soon!
Showroom availability: Yes
Would you like to see this piece of furniture in real life? Discover the showroom(s) where you can take a look. You do not need to make an appointment for a visit.
Visit our showrooms
You might like
Selected especially for you.
View all