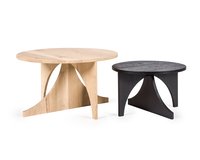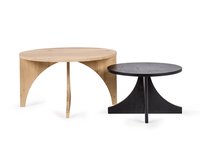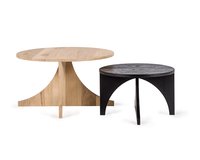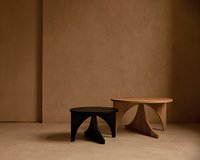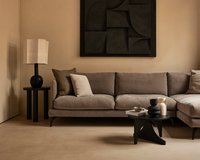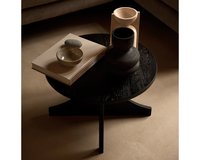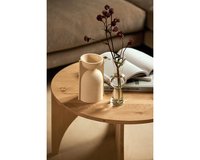 Table du Sud X Art in Return coffee table set
This week; 10% discount on Mobitec chairs
Set of 2 custom oak Table du Sud x Art in Return coffee tables, available in multiple colours, exclusive frame
Only a downpayment of € 79.50.
Pay the dpwnpayment nowe and the rest a few days before delivery of your order.
At your home within 5 - 7 weken
The exact delivery time will be confirmed after ordering. Want to receive it later? Contact us.
Details
Alle specificaties op een rijtje.
Materials
Our furniture is made of different materials. As a result, each product has different characteristics and properties. We are happy to tell you more about our materials and maintenance instructions.
It's not something you do every day. We get it! That's why we only ask for a 10% deposit.
A real Dutch company, located in Heeze, Brabant.
Your order will be delivered and assembled by our own specialists.
A customer experience like nowhere else. Innovative and fresh.
Reviews
Reviews from our customers
Gister morgen 9.12.21 , op de afgesproken tijd hebben hier twee keurige jongen mannen bij ons de eetkamertafel afgeleverd welke wij eerder bij een aardige medewerkster in de showroom van Table de Sud , in Heeze hadden besteld Eind oktober '21 In no time was het begrepen en geregeld! Waar vindt je dat nog 👍 En zoals afgesproken , in top conditie, hier afgeleverd In het volste vertrouwen gaan we er jaren van genieten en wanneer nodig gebruik maken van de door hen aangeboden service. Een jong bedrijf wat levert, wat zij beloven Wat een feest 🥳 Waar vindt je dat nog We hopen er heel lang met veel plezier aan te mogen tafelen Onze complimenten voor al het gebodene Hoort zegt het voort de can Boortjes
Get to know the world of Table du Sud. Not only online, but also at one of our showrooms. You can stop by for interior advice, fabric samples or just to view your favourite designs. We are happy to advise and help you put together your furniture!
Visit our showrooms