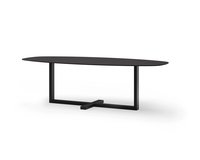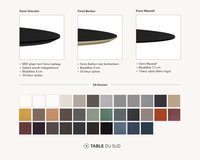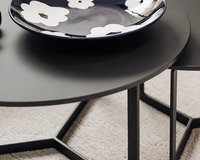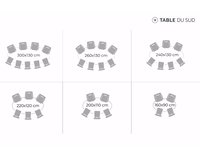 Danish oval Fenix dining table Felix
Only a down payment of € 213.50.
Pay the down payment now and the rest a few days before delivery of your order.
At your home within
6 - 8 weeks
The exact delivery time will be confirmed after ordering. Want to receive it later? Contact us.
12-month warranty
Our customers rate us a 9.2!
Based in the Netherlands
Personal advice at three locations
Free ground floor delivery and installation
Product details
#mytabledusud
Reviews
View in showroom
You might like
Details
Show and share your style.
Custom Danish oval Fenix table, various colours, steel Felix frame.
The Table du Sud star; the Danish oval dining table!
Meet our new Fenix tables! The surfaces of Fenix dining tables are ​​extremely matt and non-reflective. That's why the colour never loses its potency. Another advantage of this surface is that fingerprints won't be visible. In short, Fenix NTM (Nano Tech Matt Material) is a decorative sheet material that has revolutionised the furniture industry. The top is easy to keep clean and small scratches are simply repaired with the included miracle sponge.
Fenix Solid
We have three different versions of Fenix. This one is called Fenix Solid. This is Fenix in its purest form. Due to its popularity, we have had this variant in our collection for some time now. 12 mm solid Fenix that is for sale in no less than 19 different colours. Do you want to know more about the three different options? See the differences between the three Fenix lines you can choose from!
Danish oval
Just like a standard oval table, a Danish oval table is widest in the middle (this is also the width you find in the measurements). The difference, however, lies in the course of the shape towards the end sides. 20 cm from the end sides, the table is 40 cm narrower than it is in the middle. Where the shape of a standard oval table runs towards a point, the Danish oval shape ends in a flattened, almost rectangular corner! That's how you easily fit an extra chair at the end sides! Check out our other Danish oval tables for more inspiration.
Frame | Felix
As mentioned, the frame is just as important as the tabletop. The Felix frame consists of a long U-shape over the entire length of the table, which is stabilised on the floor by means of a relatively short crossbar. The big advantage is that you never have to consider any possible lack of legroom on the long sides. Good to know: you can also order the frame in black, white, or gold.
We custom-make your frame with our own hands in our own workshop! Plastic caps are attached to the bottom of the frame to protect the floor. Tip: we also sell separate frames.
From us, for you
We make all our tables in our own workshop in Heeze and we are proud of that! This makes it easier to realise your dream table, because we (literally) have everything in our own hands… Curious about the possibilities or do you have specific wishes? We are happy to advise you in putting together your custom table, because Table du Sud makes your taste! Would you like to know more about our workshop? You can find a lot of relevant information in the blog with questions about the workshop.
Cutting pattern
It remains difficult to determine how big an oval table will be in your home. We offer the solution: the Table du Sud oval table cutting pattern!
Specifications
Bekijk kleuren in onze 3D Configurator
Wit gepoedercoat, Zwart gepoedercoat
74 cm, 75 cm, 76 cm (advieshoogte), 77 cm, 78 cm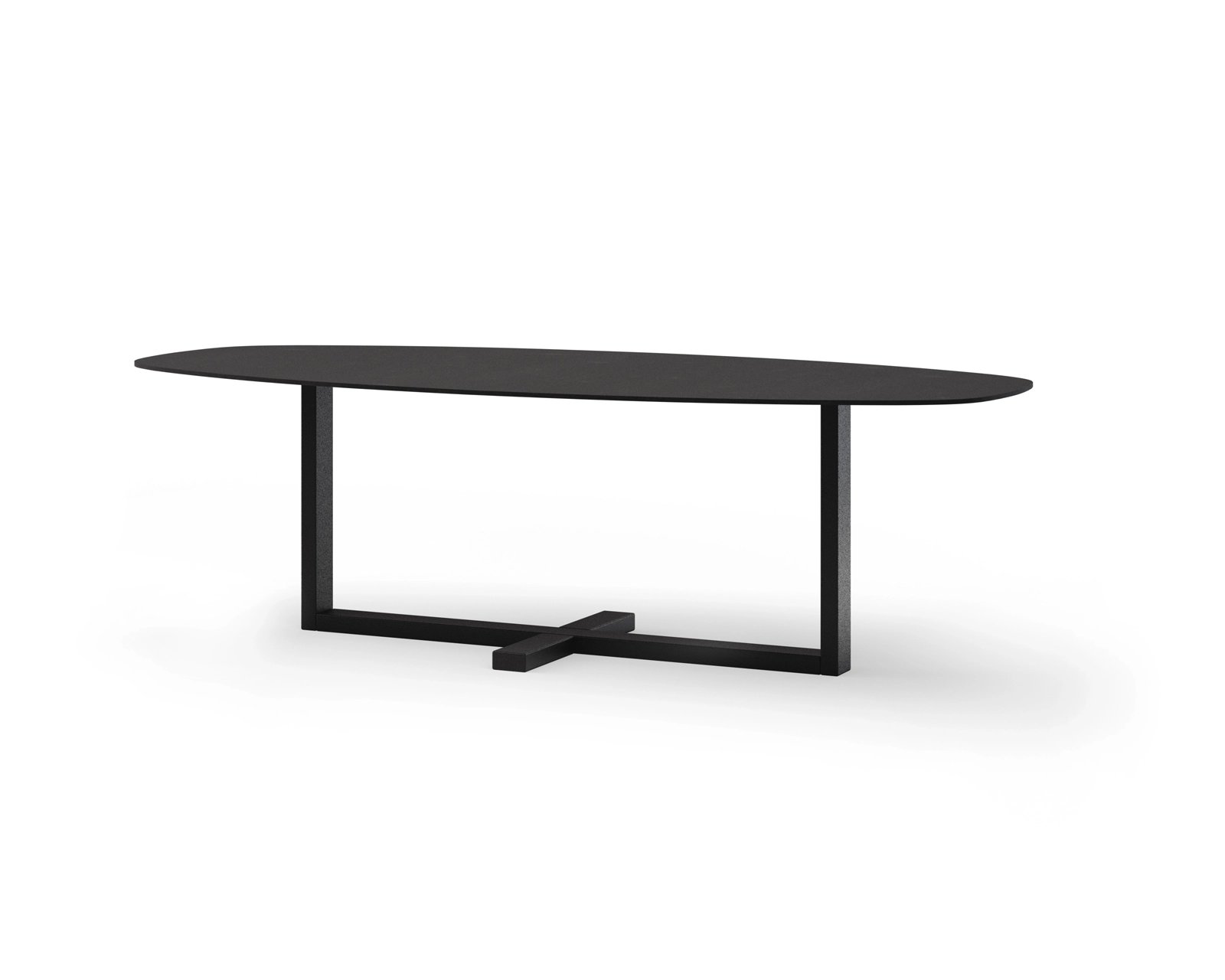 #mytabledusud
Share your furniture to get featured!
"The brothers from Brabant have the ambition to become the best furniture store in the Benelux."
"In addition to impressive growth, the company is led by young enthusiastic entrepreneurs."
"They don't do serial work. Every table is unique."
"I think it's nice to see what people come up with, make it and deliver it to the customer, that the customer is really happy with it."
"Beautiful, also fast, everything digital, delivered at home (and assembled) and above all: no hassle, thank you very much."
"Service is our top priority. And our people. An enthusiastic team is very important."
"Not made abroad: the wooden tables of Table du Sud are made in Heeze, in the factory of the brothers.."
"Only after an order is one made, out of stock. Quick response manufacturing."
Showroom availability: No
You can always visit our showrooms for interior advice, fabric and color samples or to view your favorite designs. We are happy to help you. See you soon!
Showroom availability: Yes
Would you like to see this piece of furniture in real life? Discover the showroom(s) where you can take a look. You do not need to make an appointment for a visit.
Visit our showrooms