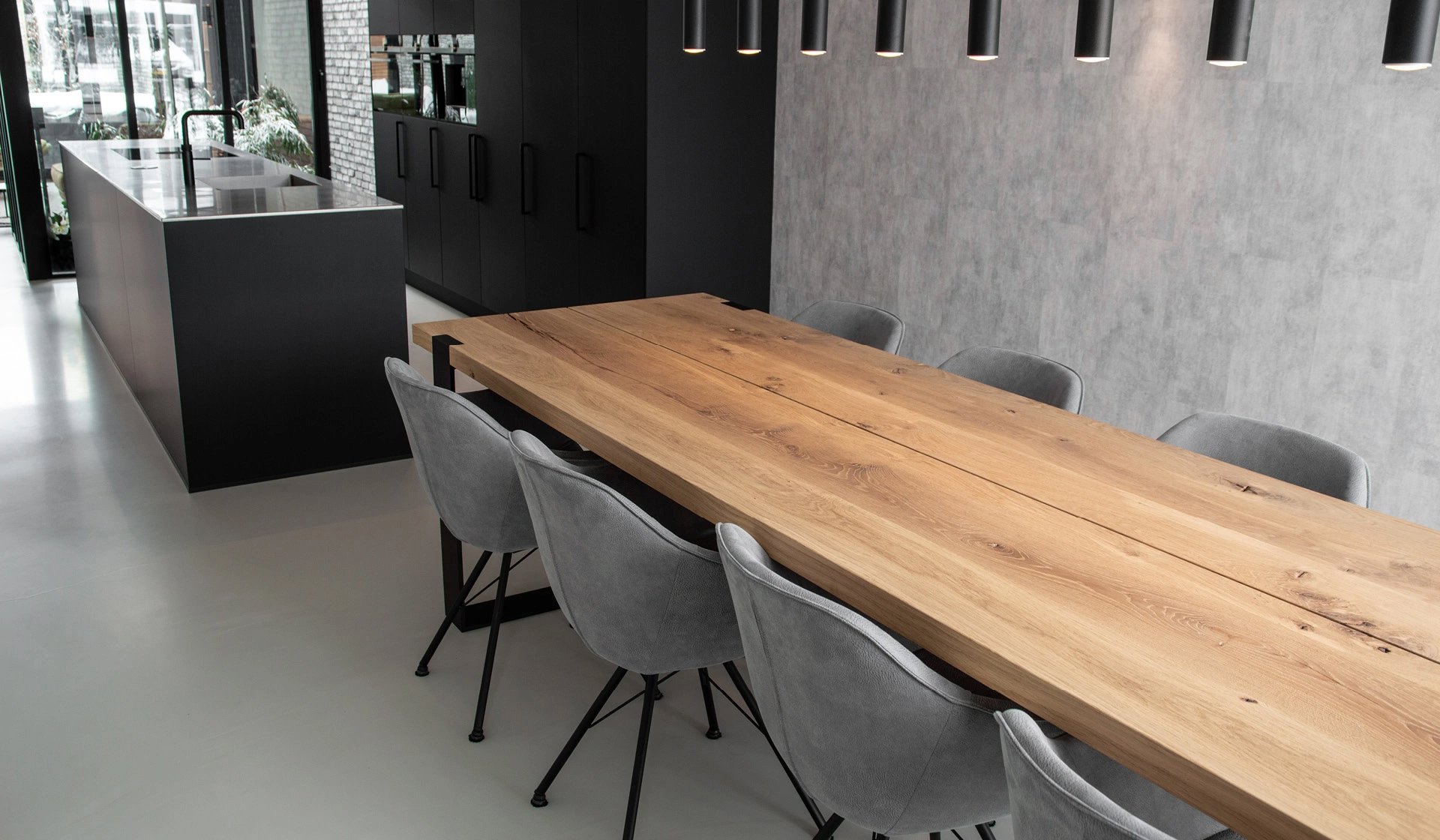 Eindhoven - house
A total picture by Table du Sud!
Did you know that Table du Sud offers more than just dining tables? At least these customers do! For various furniture they opted for production by Table du Sud, custom made of course!

If you have the space for a large dining table, why not get a table that seats many people? The owners of this villa in Eindhoven thought so too. They chose a 300 x 90 cm Montpellier Mozy. This allows 8 people to eat at the table and occasionally someone can sit at the head of the table . Because Table du Sud doensn't only use standard widths, the customer determined the correct dimensions himself. As a result, despite the narrow passage, they can easily past the table.
De lederen Goof stoelen geven de eetset een moderne look.

Wandelen we verder naar de woonkamer, dan spotten de cognac kleurige Vicq bank, bestaande uit verschillende modules. Hier kan worden genoten van een kopje koffie of een tv-serie. Die laatste kijkt natuurlijk een stuk prettiger met het TV-meubel op maat. Deze is uitgevoerd in hetzelfde hout als de eettafel.

De Pistache kleurige Danichi stoel is een echte eyecatcher in de woonkamer. Hij maakt het totaalplaatje modern en hij zit ook nog eens óverheerlijk.
Want to see more examples of how our furniture is rocking our customers' homes? Check out the other locations.