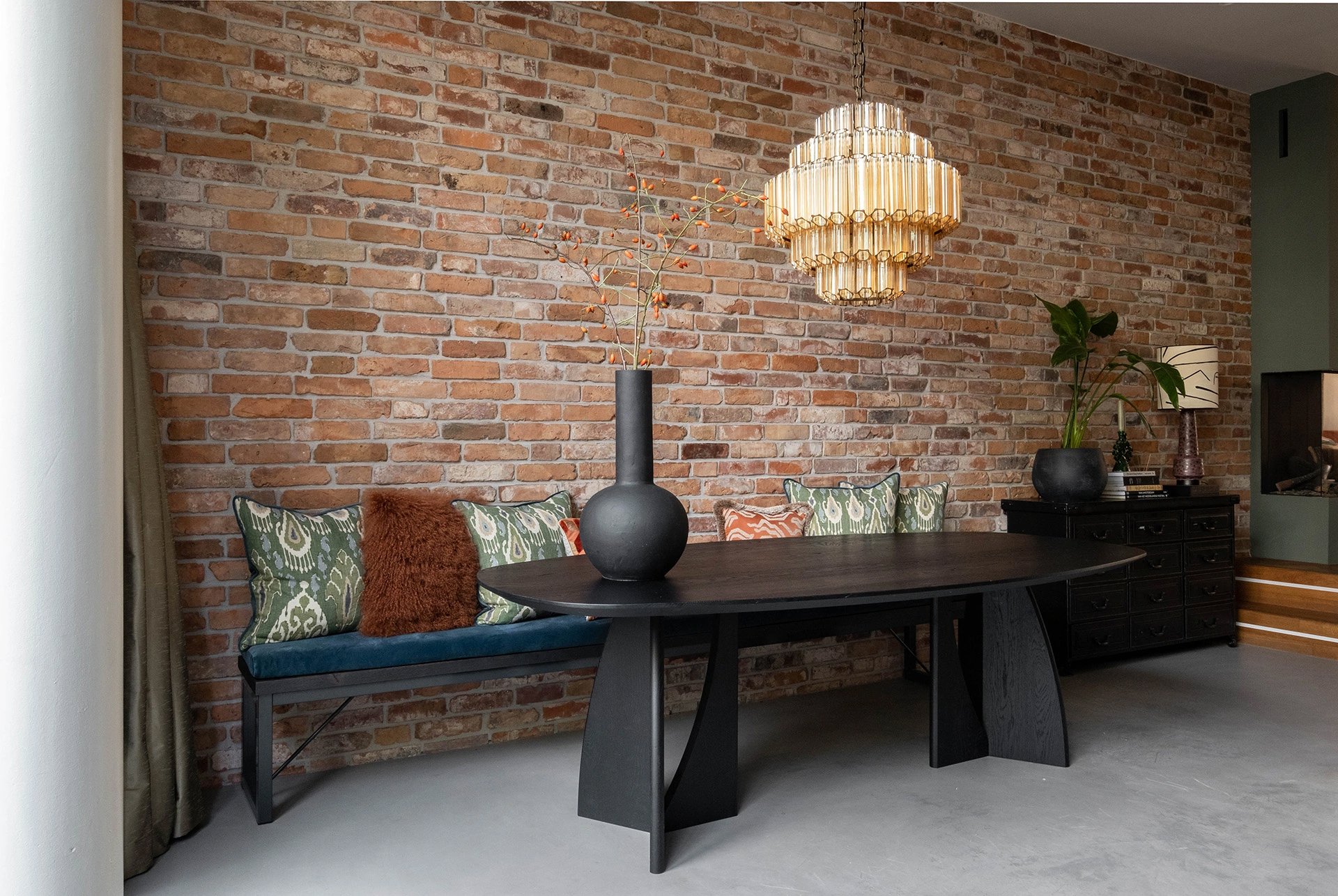 Warm-retro interior
All with Table du Sud
Retro with a botanical twist
How do you get a botanical atmosphere in a retro interior? Just look above!

Danish oval is one of Table du Sud's specialties. This table really comes into its own in a stylish interior like this. Even if we say so ourselves: this shape is perfect for an evening of dining, drinks, or some games!
Today we take a look at Amsterdam. A Table du Sud x Art in Return dining table can be found in this home. The dark table and brick wall create a strong contrast. In combination with this absolute eyecatcher of a lamp you get a beautiful whole!

Table du Sud X Art in Return
Sustainability is very important to us at Table du Sud. This table is designed in collaboration with Art in Return. Their motto? I create to live with a full heart and not a full pocket.

The table is a combination of French oak and Danish oval. The beautiful frame is the eye-catcher of this table. Created by waste wood. And surprise: we have more enough of that!

What's more to say? We are so very proud of this table, as we suspect should all you connoisseurs!
Wanna admire this table in real life? Come find it in one of our showrooms.