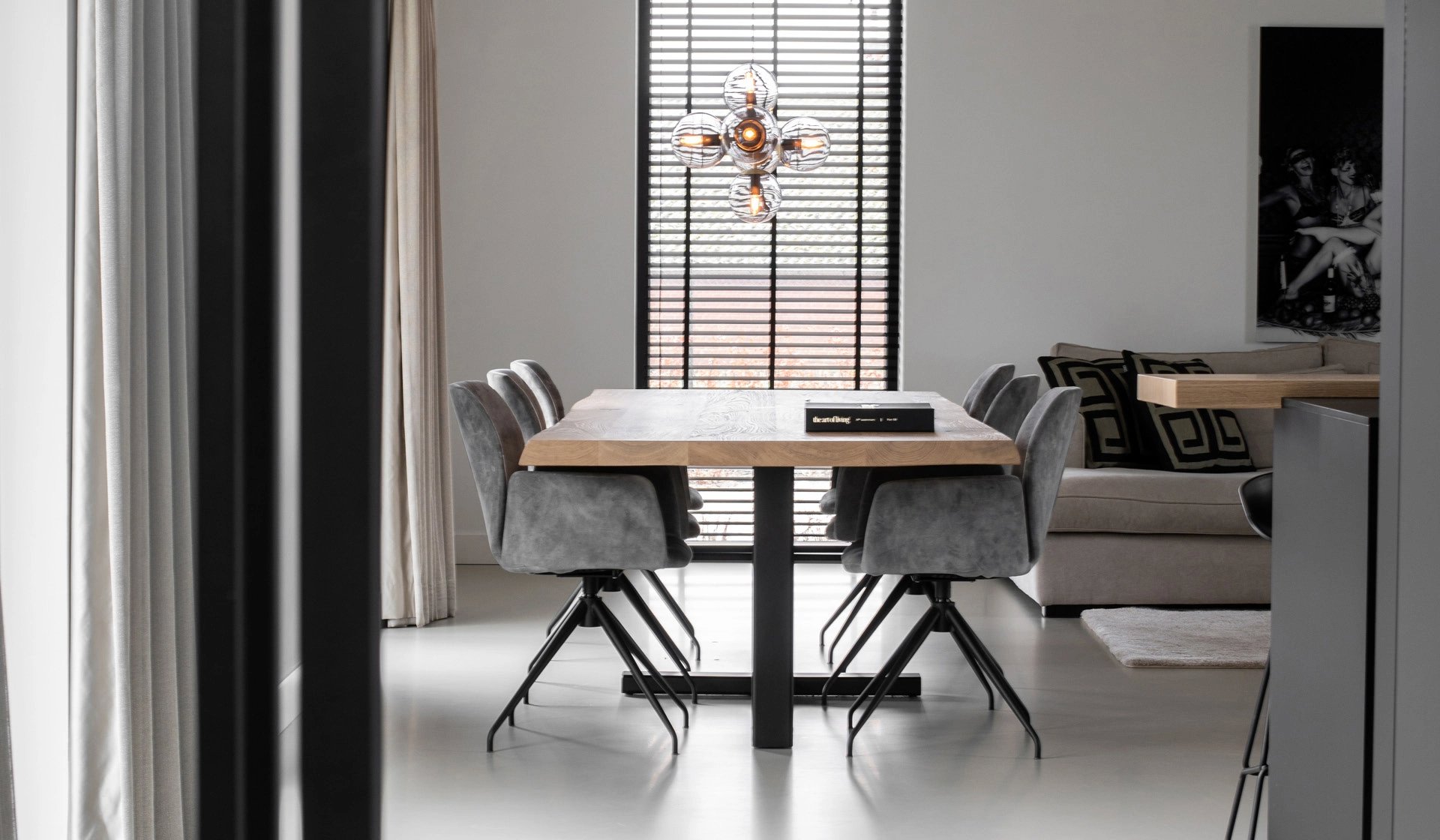 Bakel - House
Natural meets chic! Dining in style.
How do you involve living, cooking and living together? Well so! The space of this villa in Bakel is optimally used, without becoming cluttered. A room divider has been placed in between the kitchen and the living room, while the dining table connects the different rooms. The style of the house is fairly sleek, but thanks to
the oak doesn't look cold at all. The natural edge of the Felix oak tree trunk table provides an extra natural look, therefore making the space warm and welcoming. The set is completed by matching Mood dining room chairs, which with their distinctive look provide the set with a luxurious touch and comfort..