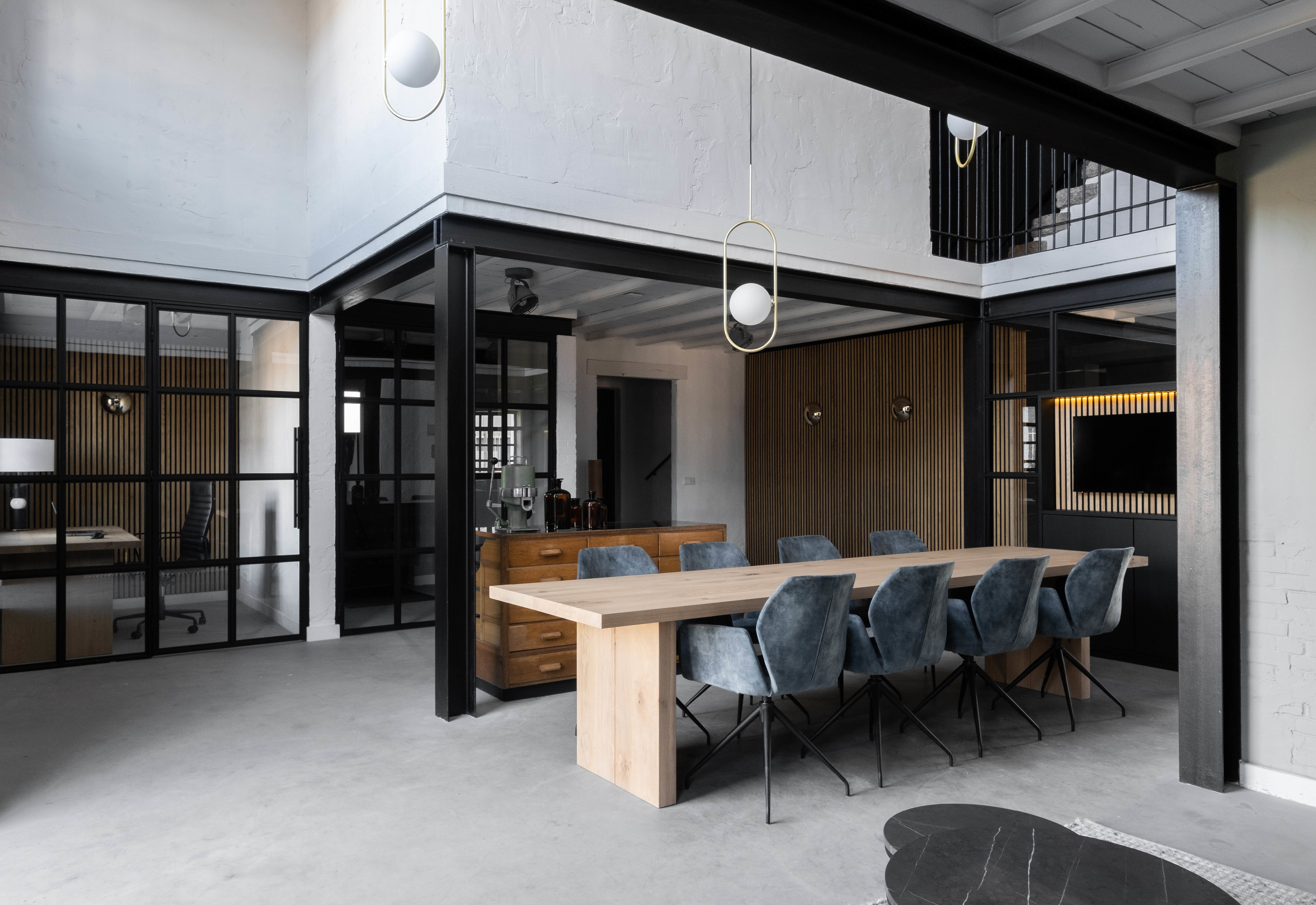 Zundert - Office
A hotel chic interior style with the use of different heights. A place where 'work' has a totally different meaning. This is our Table teams favourite!
Endless possibilities in this office space
From a conference table up until the perfect desk.
Blauw betekent rust
Wanneer je dit interieur voor ogen krijgt als je binnenloopt op kantoor weet je dat je goed zit. Vol stijl en met natuurlijk een flinke dosis Table du Sud. Spot bijvoorbeeld de Bonqui eettafel met Mood #95 eetkamerstoelen. Dat betekent ultiem vergaderen in een sfeervolle setting.
Toch is het ook wel eens fijn om je even terug te trekken in een van de chique ingerichte kantoorruimtes. Hier zie je de veelzijdigheid van het Bonqui onderstel terug door deze te gebruiken als bureau. Dat is pas werken in stijl!
Have a break
Niet onbelangrijk is natuurlijk de pauzeruimte. Hiervoor is gekozen voor een bartafel op maat met vier Le Mans barkrukken. Niet alleen super comfortabel, maar ook lekker industrieel! We spotten hier een mix van woonstijlen met zowel industriële elementen maar ook absoluut een knipoog naar de hotel chique woonstijl. Enórm veelzijdig maar bovenal een oase van rust.