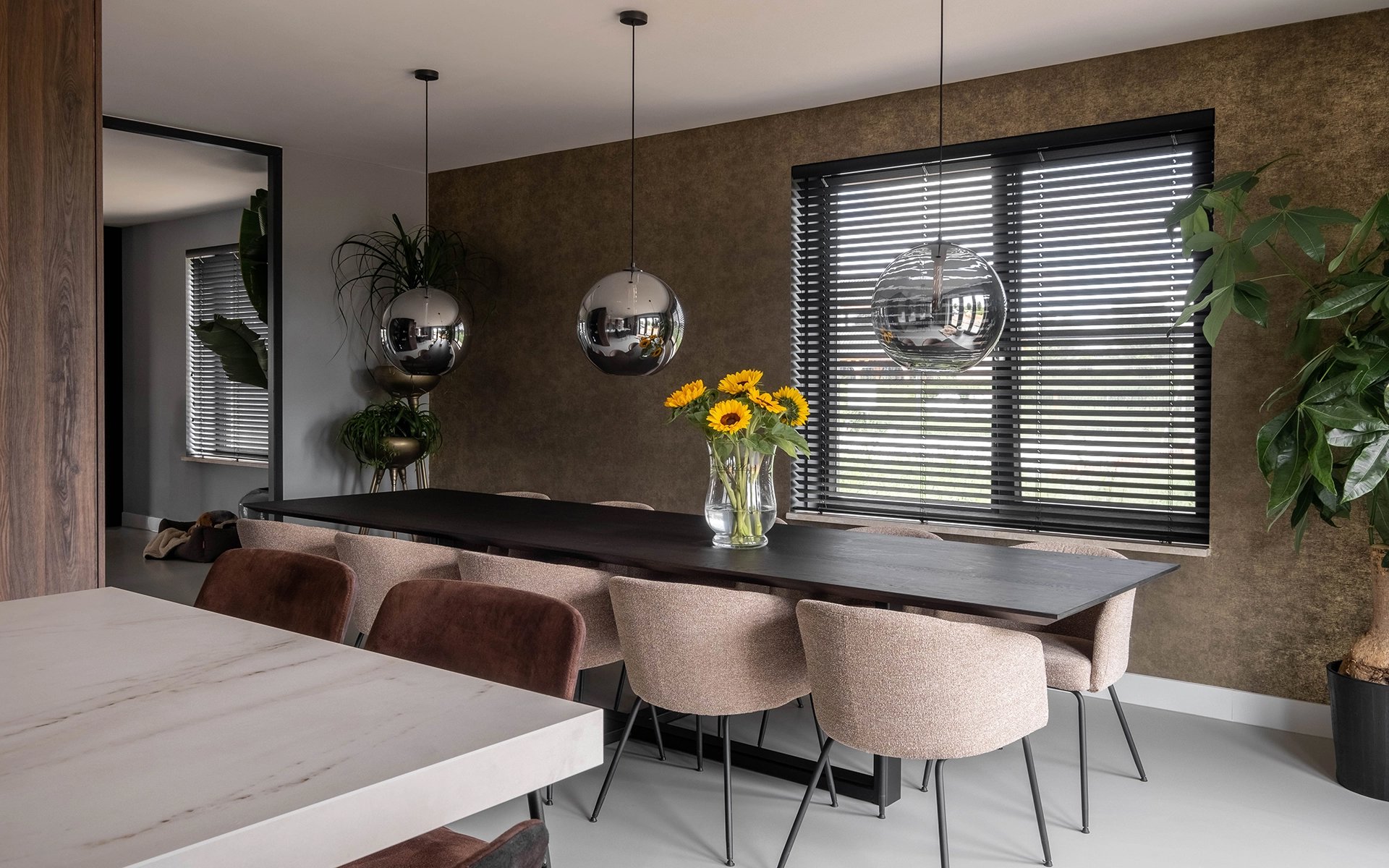 Warm hotel chic interior
And (almost) all of it from Table du Sud!
A house full of Table du Sud, that's what we dream of... And in this house our dream has come true! Not only did we make a custom dining table for this chic hotel interior, but the entire living room shines through the beautiful custom furniture from Table du Sud.

The arrangement of the sofa is very personal, so this star has two different corners to snuggle into. How nice! No more arguing about who gets the corner!
A fireplace at home is cosier than anything. But how do you make that little spot even better? Well, with a lovely lounge chair, of course! This Pastille Pouf makes your spot near the fireplace even comfier!

Oh, yes, and we have also come up with something to prevent cold feet, namely one of our lovely rugs! Doesn't it look amazing?