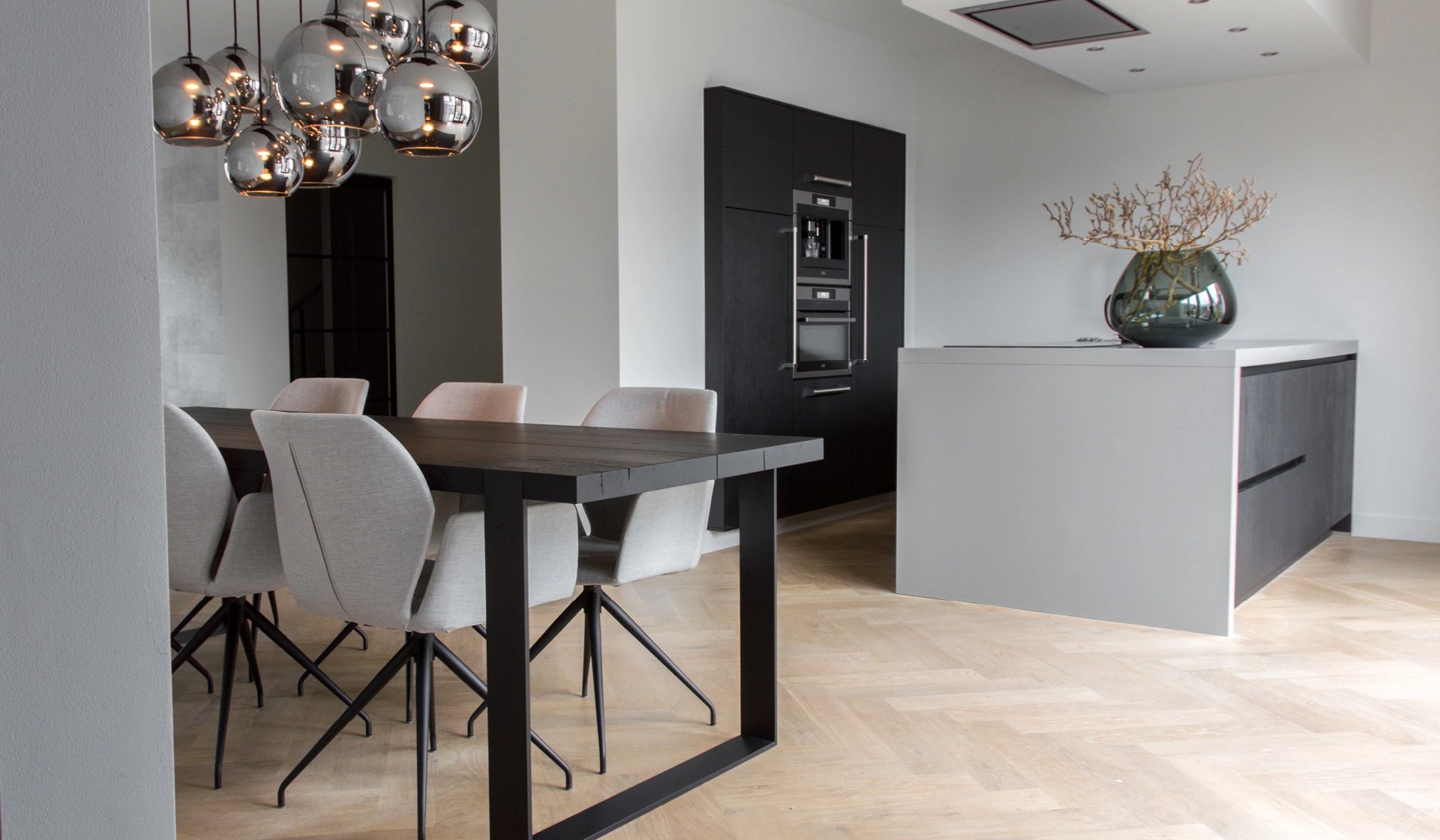 Oosterhout - house
A home with beautiful contrast thanks to the dark table and light chairs.
Oosterhout - new-built house
A popular combination: a herringbone floor with a dark table. For this Oosterhout home, the owners chose the Montpellier Mozy dining table, which has a real "less is more" look thanks to the deep black finish and the powder-coated base. Despite the fact that the top is made of 5 cm solid oak, the table looks elegant, where the division into two parts is a nice detail.
The table is made of lived oak, so the knots and cracks of the wood are visible. This means that the table retains its characteristic appearance despite the dark color. The table is combined with Mood 95 dining room chairs, whith the mango silver fabric. The contrast between the black dining table and light colored chairs makes it an exciting combination, which is completed by the striking pendant lamp.
Want to see more examples of how our furniture is rocking our customers' homes? Check out the other locations.