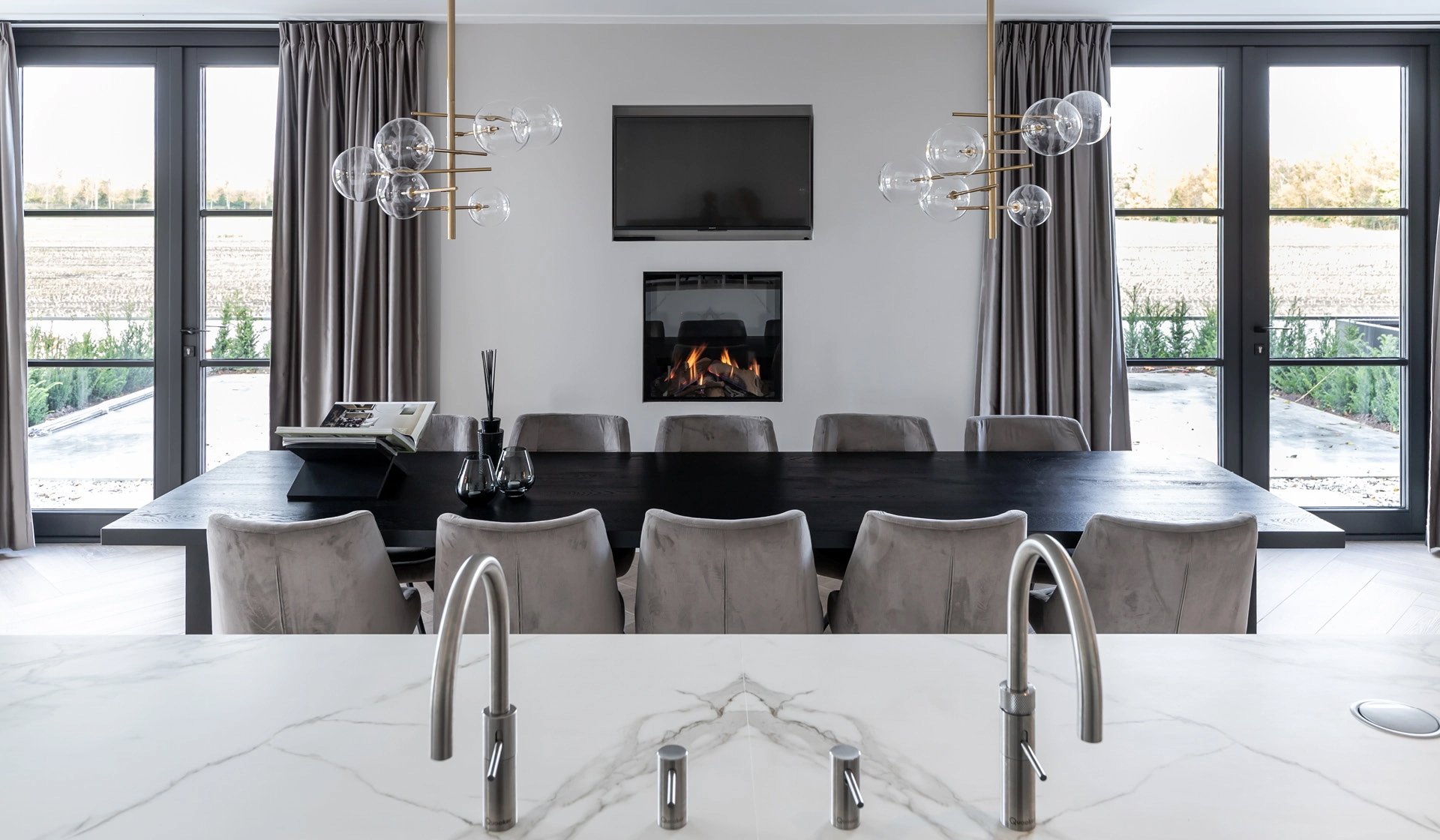 Daalerveen - house
We supplied various furniture for this palace in the East.
One of the first words that comes to mind when looking at this house in Daalerveen: wow! The open kitchen is impressive on its own and the marble look of the open kitchen adds a touch of luxury to the open space. This open kitchen is the perfect stepping stone to… right. the dinner table!

The wish of these homeowners was a sleek table where many people could have a drink, dine and live. The Montpellier Bonqui turned out to be the perfect match. By executing it in the color deep black, it gets a modern look. Because the top is still brushed before applying the color, the structure is kept. In this way the table corresponds to the modern style of the rest of the room, but retains its characteristic warm appearance. The base of the Bonqui is made of the same solid oak wood as the top.
The finish of the table was then applies to the rest of the furniture. The side table, coffee table and the desk are all made of the same solid oak wood and have had the same finished as the table. This creates a beautiful sense of tranquility trough the entire home. However, because the designs are really different and playful, the total look is far from boring.

The side table and coffee table really complete the seating area, together with the decoration. The customer particularly liked the fact that the sizes could also be determined themselves. As a result, the side table is, for example, completely matches the length of the sofa. From the 4-meter worktop it is possible to work in a really nice setting, which is of course very useful with the current work-at-home culture..
Want to see more examples of how our furniture is rocking our customers' homes? Check out the other locations.