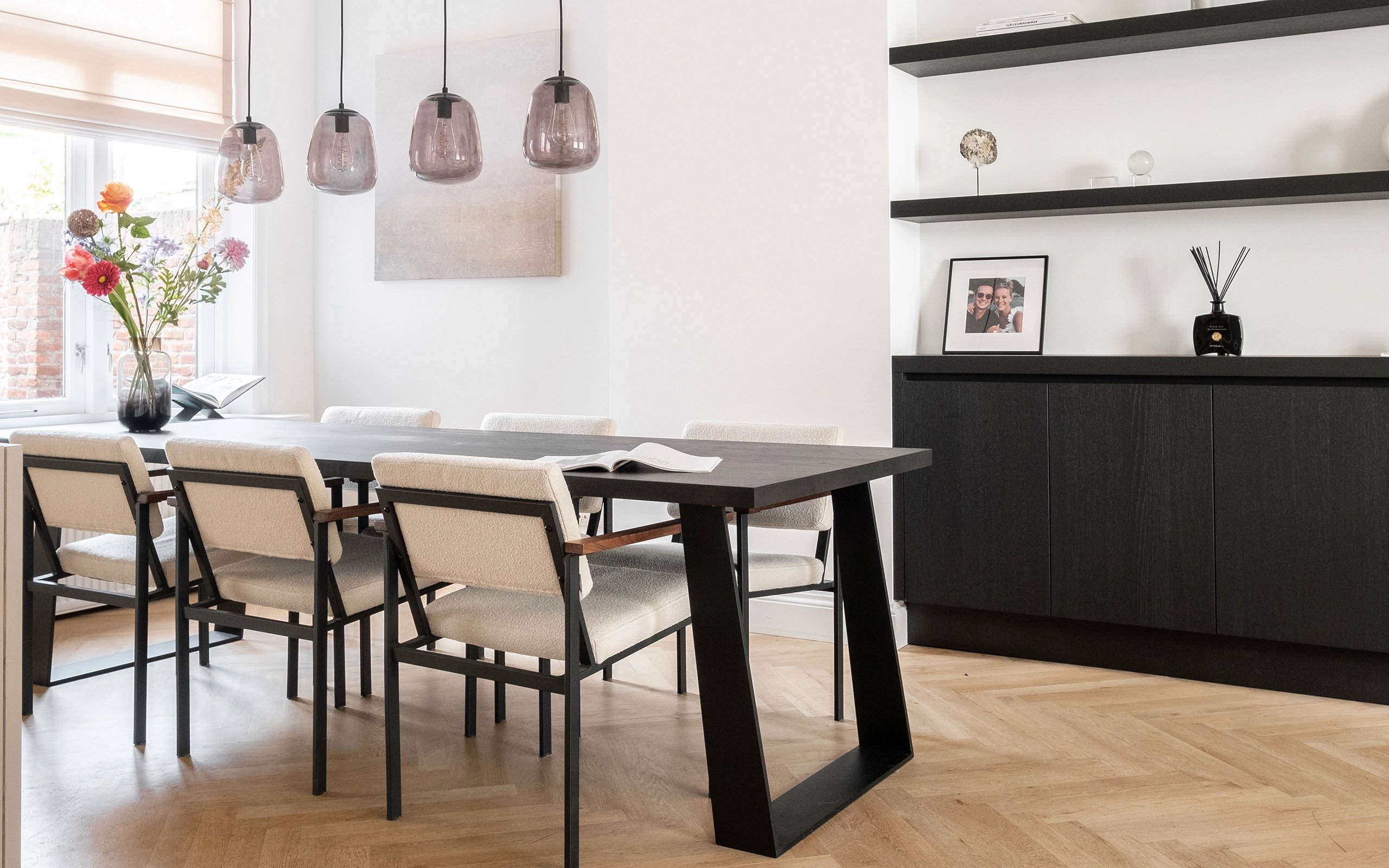 Warm Scandinavian interior
Customisation from the kitchen to the living room...
A Scandinavian interior is characterised by much more than just light colours and minimalist designs. Wood also plays a very important role in this living style. You can use this natural material in many different ways in your interior!

This stylish house in Breda shows how you can employ wood in all kinds of different ways. And if you like wood that means you can combine it with... more wood!
Want proof that a wooden table goes perfectly with a wooden herringbone floor? Look no further. This light oak herringbone floor is combined with a dark wooden table; they fit together perfectly. By choosing a contrasting colour, you don't run the risk of a mismatch between two light oak colours.

The bar table in the kitchen also provides a nice contrast. This time not because of the colour, but because of the material. The slightly rough kitchen style is warmed by the oak tabletop of the custom bar table.