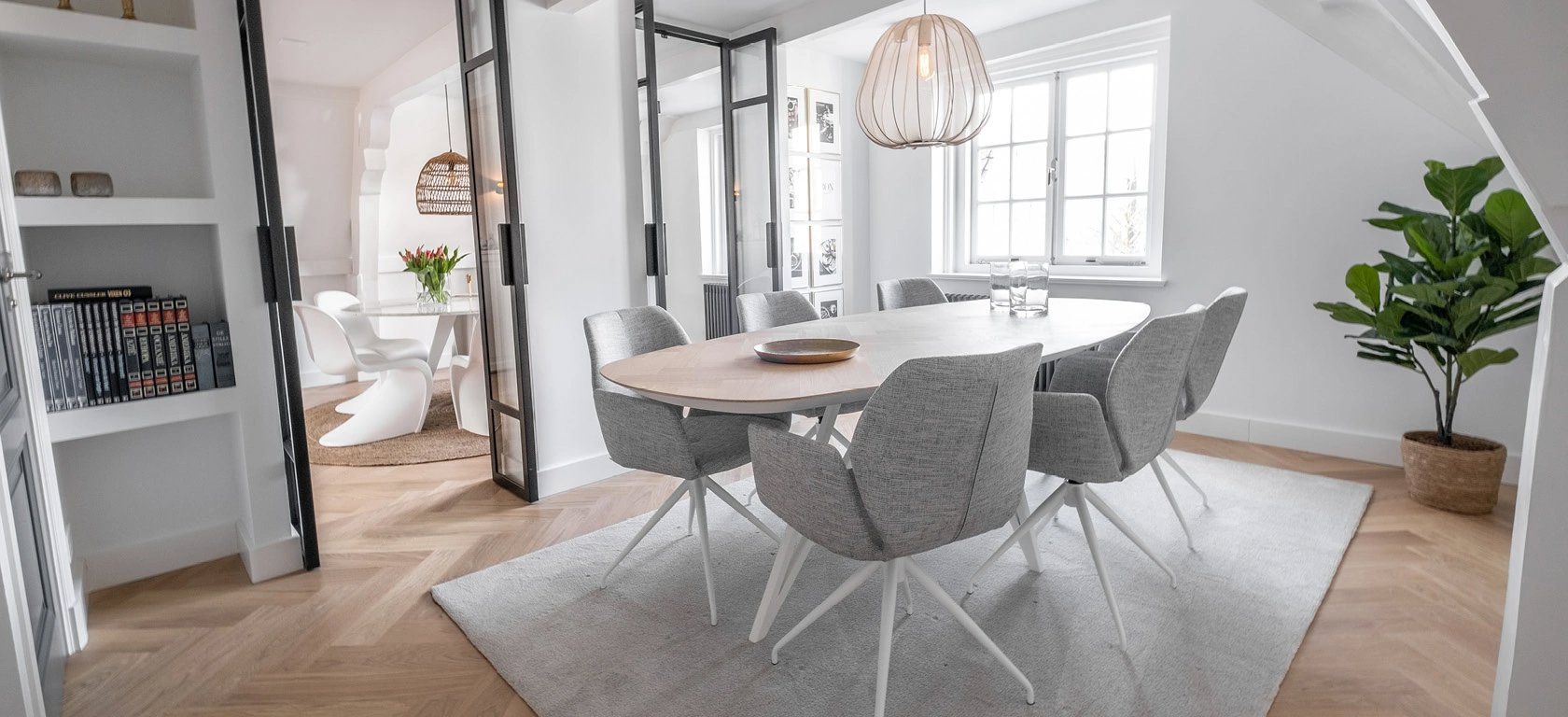 Amsterdam - House
The second floor of this Amsterdam canal house was furnished with various Table du Sud furniture. 
Your eyes don't deceive you... not one, but two Table du Sud dining tables! The owners of this house on the second floor of a stately canal house opted for a mix of materials and calm colours. This gives the total picture a beautiful balance of warm and soft, of the luxurious and the natural.
The round marble table looks fresh with its white dining chairs, while the Danish oval herringbone Elegance table breathes peace and warmth. Thanks to the matching Mood chairs, this set will be enjoyed extensively in the future. The marble was also used for the side table and coffee table, but instead of Bianco Carrara, the colour Nero Marquina was chosen for these items.