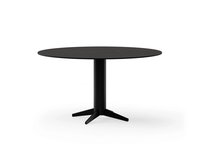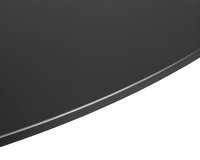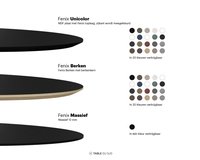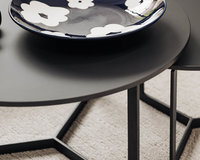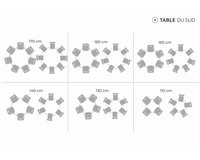 Round Fenix dining table Einaudi
Only a down payment of € 162.00.
Pay the down payment now and the rest a few days before delivery of your order.
At your home within
6 - 8 weeks
The exact delivery time will be confirmed after ordering. Want to receive it later? Contact us.
12-month warranty
Our customers rate us a 9.2!
Based in the Netherlands
Personal advice at three locations
Free ground floor delivery and installation
Product details
#mytabledusud
Reviews
View in showroom
You might like
Details
Show and share your style.
Custom round Fenix dining table, various colours, steel Einaudi frame.
The surface is extremely matt and does not reflect. Therefore, the colour never fades. Another benefit is that fingerprints are not visible. In short, FENIX NTM (Nano Tech Matt Material) is a decorative panel material that is revolutionising the furniture industry. The surface is easy to keep clean and small scratches are easily repaired with the included miracle sponge.
Click here for a link to all Fenix' features.
Some tips for use:
Never place hot objects directly on the tabletop, always use a coaster;
Never cut directly on the surface, always use a cutting board;
Fenix tabletops are resistant to the usual "soft" household cleaners, but more aggressive substances are strongly discouraged.
Never use abrasive products (sandpaper) or aggressive cleaning agents such as paint strippers, brush cleaners, metal cleaners, oven cleaners or drain unblockers;
Sliding heavy objects such as beer crates or other plastic containers across it can cause permanent scratches.
Fenix maintenance
Like any other material used indoors, FENIX surfaces need to be cleaned regularly. It does not require any special maintenance, just a damp cloth with warm water or a mild detergent. Almost all normal household cleaning products or disinfectants can be used. For most common stains, simply wipe the surface clean with warm water and a non-abrasive cloth.
Stubborn stains can be removed using non-abrasive household cleaners or solvents.
If a spillage is old or burnt on, use a melamine sponge, the so-called miracle sponge or a soft cloth to remove it. After using a solvent you should rinse with warm water and a detergent. Always rinse thoroughly with clean water, preferably warm, to remove the detergent.
Small scratches can be removed using a damp tea towel and an iron. Place the cloth on the surface and iron it carefully with a hot iron. The surface will once again be as good as new afterwards.
Specifications
Bekijk kleuren in onze 3D Configurator
White powder coated, Black powder coated
74 cm, 75 cm, 76 cm (advieshoogte), 77 cm, 78 cm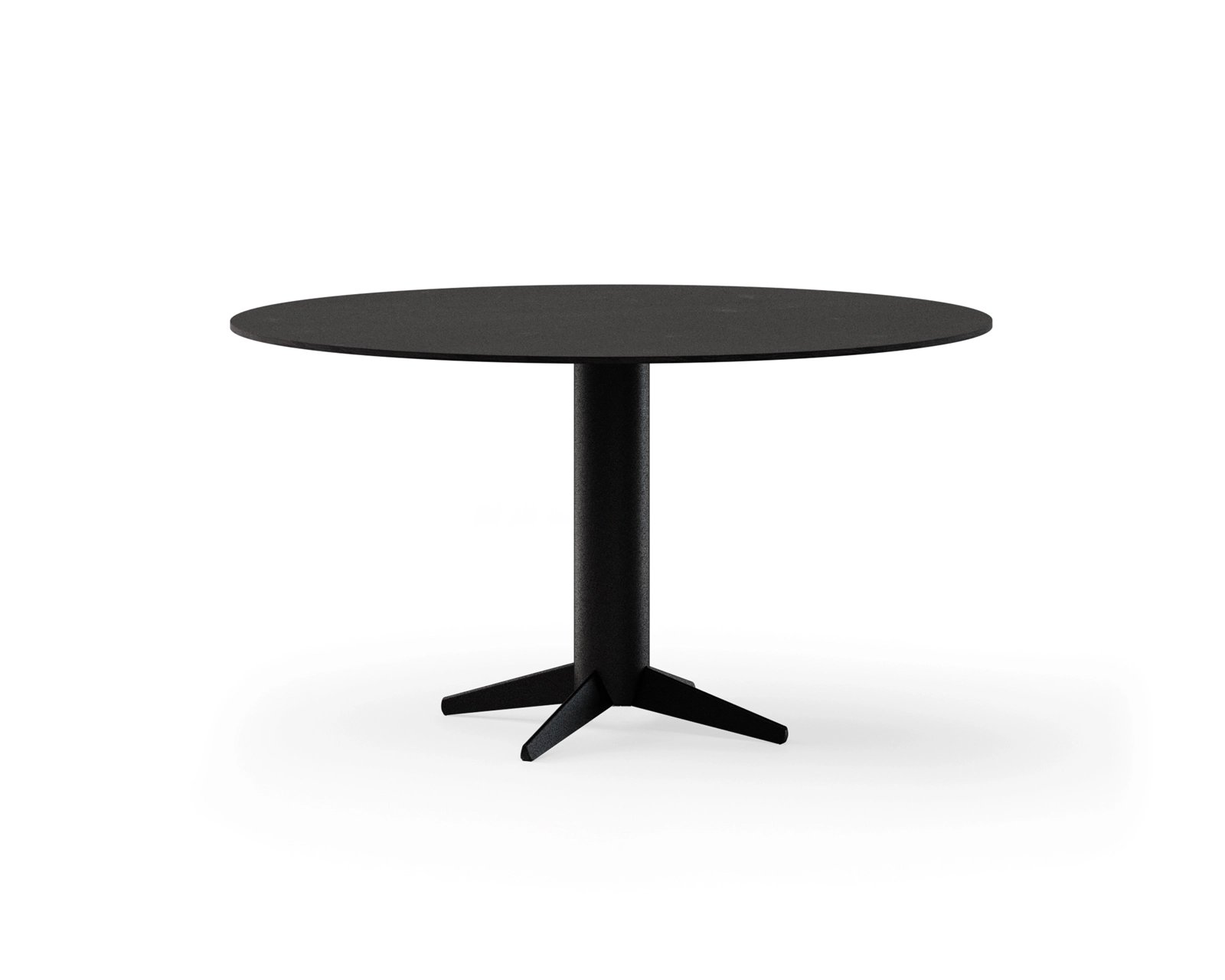 #mytabledusud
Share your furniture to get featured!
We are once again very satisfied with Table du Sud! Great service and everything delivered on time. Beautiful table!
"The brothers from Brabant have the ambition to become the best furniture store in the Benelux."
"In addition to impressive growth, the company is led by young enthusiastic entrepreneurs."
"They don't do serial work. Every table is unique."
"I think it's nice to see what people come up with, make it and deliver it to the customer, that the customer is really happy with it."
"Beautiful, also fast, everything digital, delivered at home (and assembled) and above all: no hassle, thank you very much."
"Service is our top priority. And our people. An enthusiastic team is very important."
"Not made abroad: the wooden tables of Table du Sud are made in Heeze, in the factory of the brothers.."
"Only after an order is one made, out of stock. Quick response manufacturing."
Showroom availability: No
You can always visit our showrooms for interior advice, fabric and color samples or to view your favorite designs. We are happy to help you. See you soon!
Showroom availability: Yes
Would you like to see this piece of furniture in real life? Discover the showroom(s) where you can take a look. You do not need to make an appointment for a visit.
Visit our showrooms