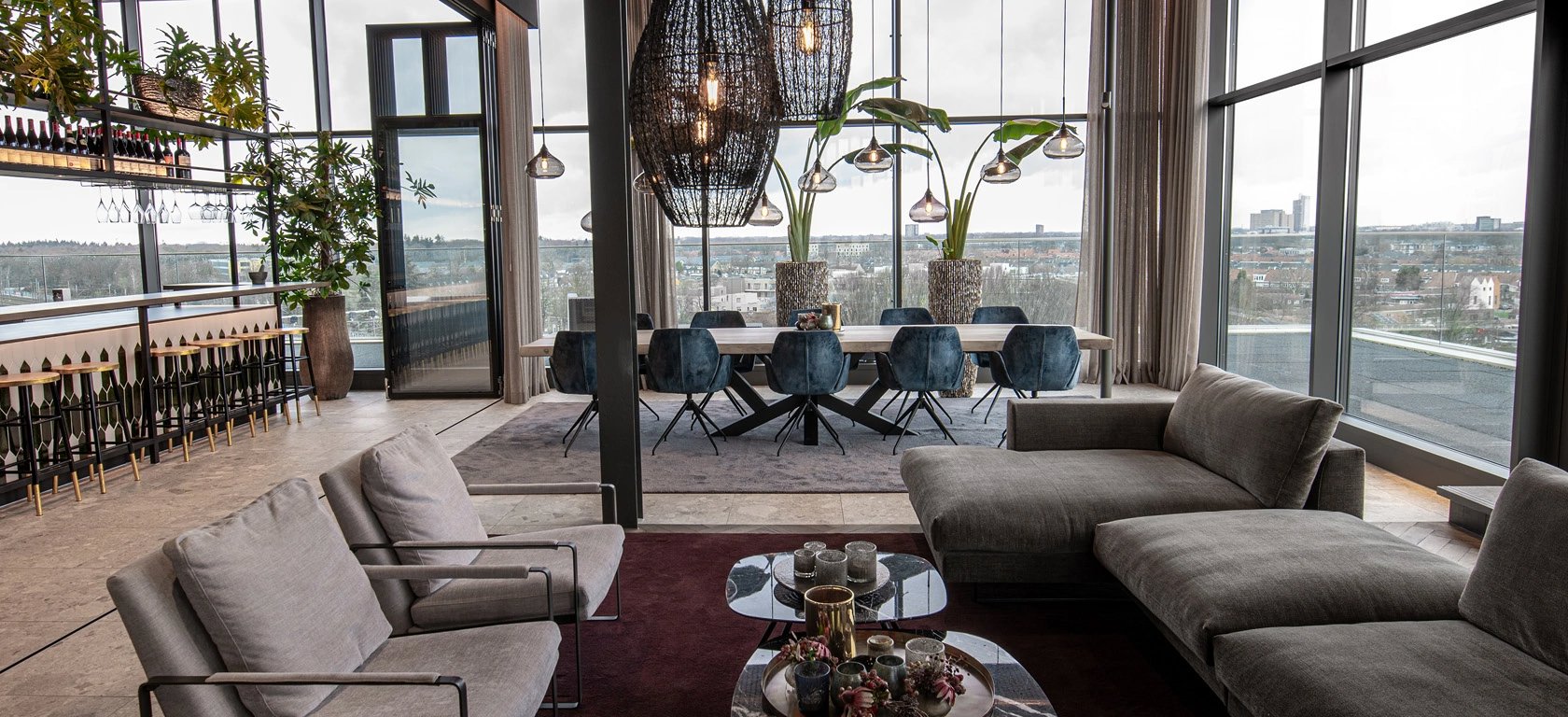 Eindhoven - StrijpT
Next level meeting! Literally..
The Strijp district is characterized by industrial buildings, which have been transformed into trendy homes, restaurants or meeting spaces. This meeting room in Strijp T fits right in.
Your eye immediately falls on the Suar tree trunk table with Mood chairs. The icing on the cake, and the cream of the crop of this space. Once seated, you can enjoy the beautiful view with a good cup of coffee.
Want to see more examples of how our furniture is rocking our customers' homes? Check out the other locations.