Choosing the right furniture can be difficult. Our experts with years of experience are happy to help you furnish your living or dining room. Schedule your free interior consultation yourself and realise your dream in no time!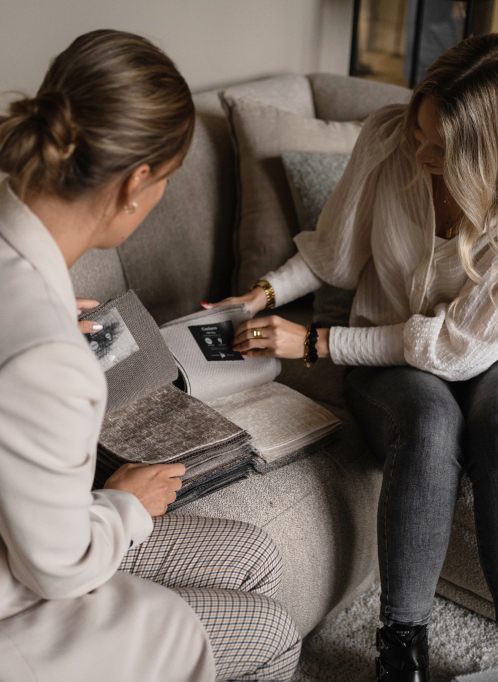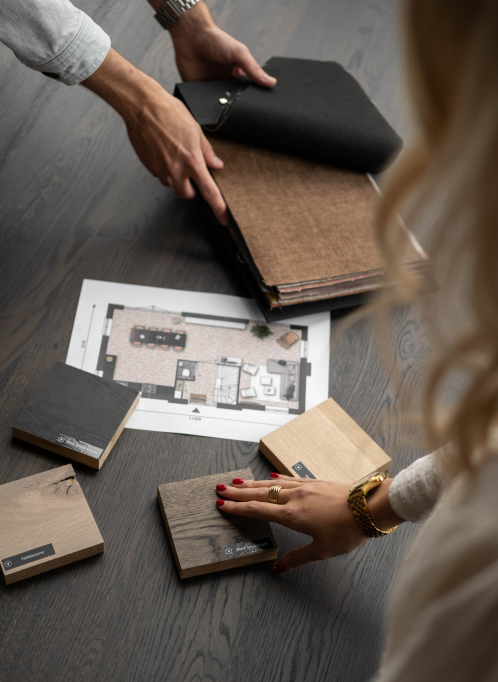 What can you expect from us?

Our goal is to excite you with beautiful furniture in a setting where everything matches nicely within one living style. A living style you choose yourself, of course! How do we plan to achieve this? With appropriate advice! Good to know: you can always visit us without an appointment to orient yourself or get advice. During a scheduled consultation we also make a 2D drawing.

PLEASE NOTE: the interior consultation is especially relevant if you're in the market for a complete interior. Are you only looking for a dining table or a dining table with chairs? Then come to our showroom without an appointment. We'd be pleased to help you there!
Frequently asked questions
What does our advice cost?
The consultations are completely free!
On which days can I contact Table du Sud for advice?
Utrecht → Monday, Tuesday, Wednesday, and Thursday
Heeze → Tuesday, Wednesday, and Thursday
Deventer → Tuesday and Thursday


A 2D drawing is more or less a floor plan of your living or dining room in which we showcase all the furniture from our advice, along with the correct dimensions.
How do I make an appointment for fitting interior advice?
You do this by emailing the showroom of your choice. Do you have a preference for a day and/or time? Then let us know right away. This way we can quickly find a suitable time for the first meeting!k
I want to visit the showroom before/after the consultation. Is that possible?
Yes, our showrooms in Utrecht, Heeze, and Deventer can also be visited without an appointment. You'll find the opening hours on the pages of these locations.
Is the focus placed on the dining table during the consultation?
You decide what you want to receive advice on. Table du Sud not only sells dining tables. We have everything related to the living and dining room. Think, for example, of coffee tables, sofas, dining sofas, and rugs.
Can I somehow gain inspiration from home?
I've already seen a nice piece of furniture. Can it be incorporated into the advice?
That's certainly possible. We take all your wishes into account during our advice.
Interior advice in Utrecht, Heeze, or Deventer?
As you may know, you'll find our showrooms in Utrecht, Heeze, and Deventer. Of course, you can choose in which showroom you'd like to be helped. Take your time and come a little earlier and be inspired by our range. Please note: due to crowded weekends, we only schedule consultations during the week.
Scheduling a consultation almost always takes at least a week. Try to take this into account when planning your date.
Cost
Table du Sud's interior advice is completely free! We're happy to take the time for you. This way, we can go to town with your wishes and arrive at the best possible options for you.


How does it work?
A succesful interior advice appointment in three simple steps!
Make a call and inform us over the phone that you wish to schedule a 3D interior design consultation.
You'll receive a confirmation e-mail along with the appointment details and/or instructions.
Bring all you can: a map of your home, pictures, and also think of a moodboard that details your style.
Sign up for the newsletter and receive a €15 discount on your first order. By subscribing you agree to our privacy policy and terms.