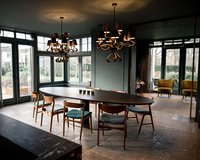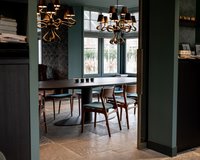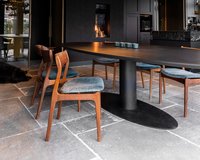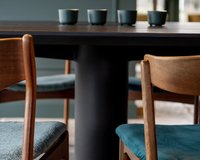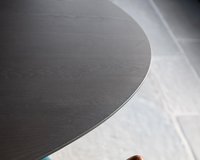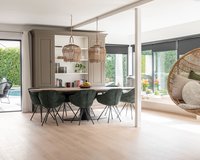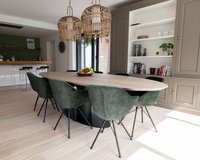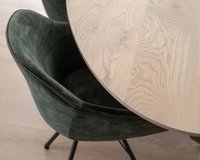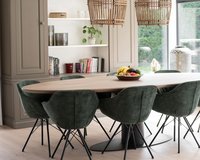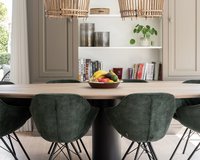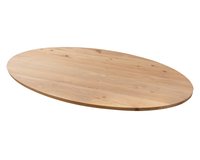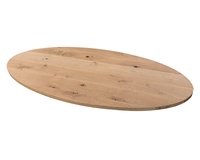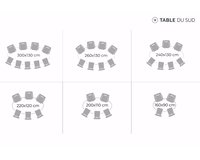 Oval oak dining table O-leg
Custom oval oak table, various colours, steel O-leg frame.
Only a downpayment of € 149.90.
Pay the dpwnpayment nowe and the rest a few days before delivery of your order.
At your home within 5 - 7 weken
The exact delivery time will be confirmed after ordering. Want to receive it later? Contact us.
Details
All specifications together.
Various materials
It is sometimes difficult to imagine how big a table will really look in your space and to make sure it will fit. With a rectangular table this is often still possible to draw yourself, but that is more difficult with a round, oval or pebble-shaped table. We offer you the solution for this: our cutting patterns!
Matching chairs
You should also be able to sit comfortably at a dining table. We have put together a collection of high-quality dining room chairs especially for this, which you can customize just like our dining tables. Determine the material and fabric yourself and adjust them to your taste.
It's not something you do every day. We get it! That's why we only ask for a 10% deposit.
A real Dutch company, located in Heeze, Brabant.
Your order will be delivered and assembled by our own couriers.
A customer experience like nowhere else. Innovative and fresh.
Reviews
Reviews from our customers
Alles was goed, niks te klagen. Blij met onze nieuwe tafel
Na een lange zoektocht naar een ovalen tafel waar 6 stoelen goed onder de tafel passen kwamen we uit bij Taboe du Sud. Zij hadden de perfecte tafelpoot hierbij. We zijn erg blij met het meedenken en goede, professionele , snelle en vriendeijke mensen en service
Heel blij met de prachtige tafel. Echter gaat er in de planning wat mis: na zelf bellen komen we er achter dat de tafel een week later geleverd gaat worden dan afgesproken. Uiteindelijk wel op tijd...
Get to know the world of Table du Sud. Not only online, but also at one of our branches. You can always come here for interior advice, fabric samples or just to view your favorite designs. We are happy to advise and help you put together your furniture!
Visit our showrooms