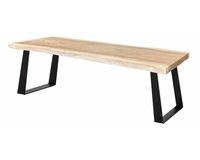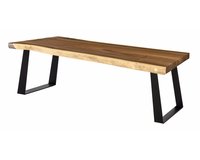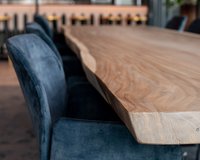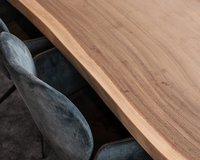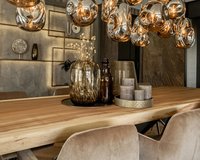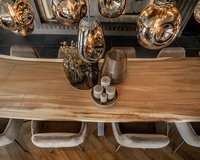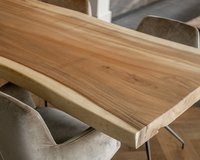 Suar Live edge table 8 degrees
Custom Suar tree trunk table, various colours, steel 8-degree frame.
Only a downpayment of € 119.90.
Pay the dpwnpayment nowe and the rest a few days before delivery of your order.
At your home within 5 - 7 weken
The exact delivery time will be confirmed after ordering. Want to receive it later? Contact us.
Details
Alle specificaties op een rijtje.
Sustainability
Did you know that for every three tables we sell, we plant one back? That is nice for nature, for you, but we are also very proud of it ourselves.
It's not something you do every day. We get it! That's why we only ask for a 10% deposit.
A real Dutch company, located in Heeze, Brabant.
Your order will be delivered and assembled by our own couriers.
A customer experience like nowhere else. Innovative and fresh.
Reviews
Reviews from our customers
Leuk dat we mochten kijken in de werkplaats, onderweg naar het zien van de Suar bladen, we waren meteen verkocht. We hebben hem nu 2 weken en nog steeds heel blij mee.
Heel vele mooie prodcuten gezien in de showroom, toch vonden we het suar hout het mooist. Nog steeds heel tevreden mee!
Get to know the world of Table du Sud. Not only online, but also at one of our showrooms. You can stop by for interior advice, fabric samples or just to view your favourite designs. We are happy to advise and help you put together your furniture!
Visit our showrooms