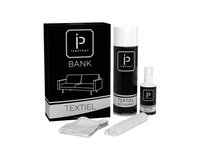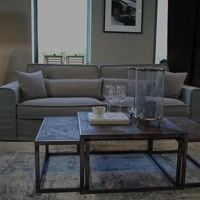 iProteqt (dining)sofa - textile
Discount
View online only
At your home within
2 - 3 workdays
The exact delivery time will be confirmed after ordering. Want to receive it later? Contact us.
View online only
Adding
Already in cart
View cart
12-month warranty
Based in the Netherlands
Personal advice at three locations
Free delivery from 250 euro

iProteqt (dining)sofa - textile
Product details
#mytabledusud
Reviews
View in showroom
You might like
Details
Read all the product info below.
5 years of carefree enjoyment, that's what the unique iProteqt Service offers. Even in the unlikely event that a glass of wine is spilled over the fabric, a solution is provided.
iProteqt Service Concept
A solution for stubborn stains, loose seams, creaking noises and much more for 5 years. iProteqt is only provided with the purchase of a new (dining) sofa. After your purchase you have the option to purchase a warranty scheme. You'll then receive a DIY-package containing the certificate. If calamities occur with the furniture during the service period of 5 years, you can use the iProteqt service for 5 years with the service certificate in combination with the purchase invoice. Where necessary, a furniture service specialist is deployed so that the seating is repaired free of charge without call-out costs or other costs.
iProteqt's terms of service:
Stain policy
Textile
The seating furniture is provided with a high-quality textile protection. The invisible fiber protector makes your furniture fabric optimally stain-resistant and therefore very user-friendly. Due to the protection, stains are easy to clean and liquids do not have a chance to cause a permanent stain in the furniture fabric. When a permanent stain still appears on the seating furniture, the consumer can call on the iProteqt service. The stain service includes all stains caused by:
Beverages such as: Coffee, tea, chocolate milk. Cola and fruit juice. Wine, beer and liqueur.
Foods such as: Tomato sauce, gravy. Peanut butter, chocolate spread, jam. Ketchup, mayonnaise, curry.
All secretions and excretions from humans and mammals, such as: Perspiration. Skin fat. Blood. Urine. Vomit. Stool.
Construction service
iProteqt guarantees 5 years of professional help in the event of any calamities. iProteqt continues where the normal manufacturer's warranty ends: 5 years of additional construction service and 5 years of additional stain service for textiles. Below is an overview of what the construction service includes:
The removal of pilling from textiles.
Tension the cover if it has started to wrinkle or fold excessively.
Reinforce and/or fill fixed seats if they have collapsed excessively.
Tightening webbing.
Repair or replacement of nosag springs, inner suspension.
Repair of loose seams.
Repair of operating mechanisms.
Reinforcing and/or filling loose cushions.
Eliminate beeping and creaking noises.
Tightening loose connections.
Fixing loosened knots.
Repair or replacement of broken frameworks.
Securing of loose spring clips.
Repair or replacement of electrical parts such as motors, transformers.
Packing unit
1 box is suitable for one (dining) sofa. Order this package for a corner sofa or any other multi-piece sofa.
Click here to submit a service request.

#mytabledusud
Share your furniture to get featured!
"The brothers from Brabant have the ambition to become the best furniture store in the Benelux."
"In addition to impressive growth, the company is led by young enthusiastic entrepreneurs."
"They don't do serial work. Every table is unique."
"I think it's nice to see what people come up with, make it and deliver it to the customer, that the customer is really happy with it."
"Beautiful, also fast, everything digital, delivered at home (and assembled) and above all: no hassle, thank you very much."
"Service is our top priority. And our people. An enthusiastic team is very important."
"Not made abroad: the wooden tables of Table du Sud are made in Heeze, in the factory of the brothers.."
"Only after an order is one made, out of stock. Quick response manufacturing."
Showroom availability: No
Find out more about our opening times at our showrooms.
Showroom availability: Yes
You can find this piece of furniture or product at:
Visit our showrooms