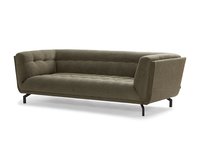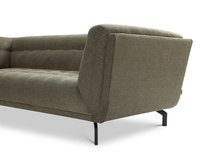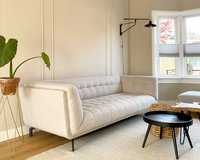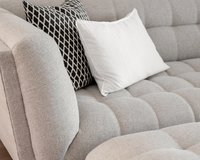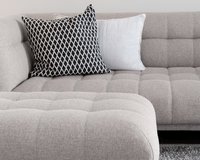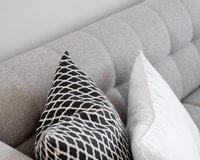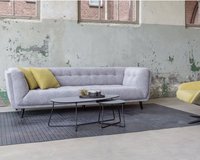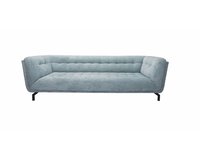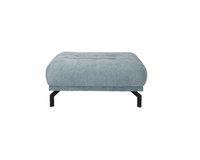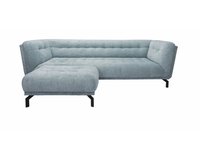 Custom elegant Hampton sofa, available in different configurations, colours and materials.
Only a downpayment of € 108.00.
Pay the dpwnpayment nowe and the rest a few days before delivery of your order.
At your home within 10 - 14 weken
The exact delivery time will be confirmed after ordering. Want to receive it later? Contact us.
Details
Alle specificaties op een rijtje.
Various materials
Our sofas are available in various fabrics and colours, so you can customize it to your taste. Each covering also has its own properties, which are important to check. For example, certain fabrics are easier to clean than others or they are more durable. Read more about it here.
Have it your way!
You want to test sit on a sofa, you want to feel the fabric and you want to be sure that you make the right choices when putting together your sofa. For this we would like to welcome you in one of our showrooms. Our advisors are happy to help you customize our modular sofas and provide you with useful information and tips!
It's not something you do every day. We get it! That's why we only ask for a 10% deposit.
A real Dutch company, located in Heeze, Brabant.
Your order will be delivered and assembled by our own couriers.
A customer experience like nowhere else. Innovative and fresh.
Reviews
Reviews from our customers
Hele fijne zachte bank om in te chillen, erg blij mee
Get to know the world of Table du Sud. Not only online, but also at one of our showrooms. You can stop by for interior advice, fabric samples or just to view your favourite designs. We are happy to advise and help you put together your furniture!
Visit our showrooms
You might like
Selected especially for you.
View more